The non-profit organization, The Make Sense Foundation® is proud to offer scholarship award opportunities for outstanding female youth who are college-bound in 2017 – 2018.
Supporting the educational goals of deserving young women allows us to continue to give back to our communities and support future success.
---
Seeking Outstanding Scholarship Applicants
Applicant must be a female living in the United States who is preparing to enter college in 2017 or 2018
Applicant must complete an application and submit an essay (online/via email).
All applications will be considered. Top applicants will be contacted for further interview and winner(s) notified in April 2017
Do you or a young woman you know dream of going to college but wonder how to afford it?
Applicants will be rated on merit and need, as expressed in their application and essay.
The Make Sense Foundation wants to help make her dreams a reality – apply today!
Submit an essay telling us all about you.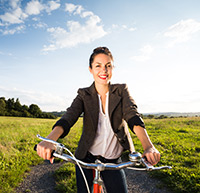 Please write/record your essay and include a response to EACH of the following questions:
What life experiences have shaped who you are today and what challenges have you overcome in achieving your education (i.e. financial, personal, medical, etc.)?
Explain why you need financial assistance.
Describe your academic and career goals and your plans to achieve them and discuss any of your extracurricular or volunteer activities (both on and off campus) that you may perform.
Describe an event in which you took a leadership role and what you learned about yourself.
Essay may be 2 pages maximum, 12 point Times New Roman, written in response to one or more of the topics listed above. Video essays are also accepted. Essays must be received by February 15, 2017 to be considered.
Funds for these scholarships and other charitable donations from the MSF are a collaboration of corporate proceeds from select product sales and independent donations from SeneGence Distributors.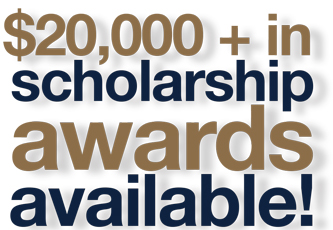 Scholarships will be payable to the accredited educational institution student is accepted to and enrolled to attend, for general academic expenses.
Total funds awarded will be based on the results of 2016-2017 fundraising efforts.
Scholarship(s) will be awarded on an objective and non-discriminatory basis.
Family members and friends of SeneGence Distributors are eligible and encouraged to apply
SeneGence employees and Distributors are NOT eligible
---
The Make Sense Foundation (MSF) is a 501 (3)(c) non-profit organization that assists women and children in need, across the US and the globe.
The organization was created to enable the Independent Distributors of SeneGence International®, a direct sales skin care and cosmetics company, to share their success with others who are less fortunate.
The Make Sense Foundation
19651 Alter
Foothill Ranch, CA 92610
Tel (949) 521-6161
msfscholarship@makesensefoundation.org